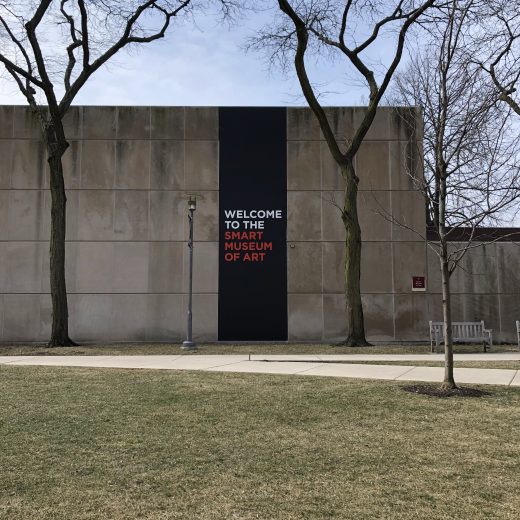 The Smart Museum of Art at the University of Chicago is a site for rigorous inquiry and exchange that encourages the examination of complex issues through the lens of art objects and artistic practice.
Plan your visit
As the main gallery venue for Toward Common Cause, the Smart Museum presents a group show that surveys the impacts of environmental racism and segregation on rural and urban geographies. The selected works address questions of the natural and built environment. Together, they question the purported neutrality of landscape in the history of art as well as call for a reckoning with the ways in which race and class impact the layout of our cities.
Other initiatives
Toward Common Cause is organized by the Smart Museum of Art in collaboration with exhibition, programmatic, and research partners across Chicago. The Smart is a co-presenter of numerous related events, artist projects, and other initiatives happening in conjunction with the exhibition, both at the Museum and throughout the city.
A cohort of young people from the joint Smart and Chicago Housing Authority Teen Program are deeply engaged in shaping the presentation of Njideka Akunyili Crosby's work at CHA's Minnie Riperton Apartments and the National Public Housing Museum. The teens will also design posters that will be displayed in bus shelters across the South Side in conjunction with another Toward Common Cause initiative, Rick Lowe's Black Wall Street Journey.
About
Through strong community and scholarly partnerships, the Smart Museum of Art incorporates diverse ideas, identities, and experiences into its exhibitions and collections, academic inquiry, and public programming. The Smart offers programs, supports artistic interventions, and provides platforms that address the pressing cultural, social, and political issues of our moment. These projects are driven by the intellectual and cultural energy of its place–the University of Chicago on the South Side of Chicago–and situate the Museum as a critical civic site for its publics to convene in meaningful dialogue and action.
Close