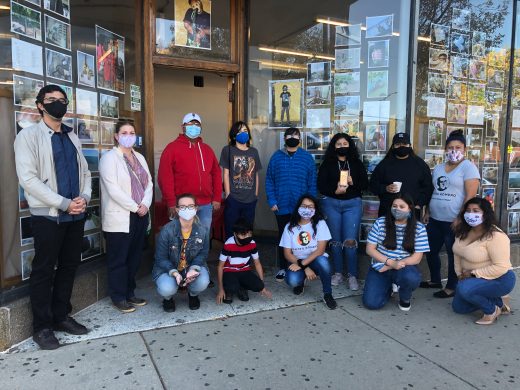 For over 35 years, Centro Romero has been a community-based organization that serves the refugee immigrant population on the northeast side of Chicago.
Plan your visit
Outdoor installation open to the public
Daily Life and Dreams in the Pandemic: A Project with the Centro Romero Youth Program
Fall 2021

In the summers of 2020 and 2021, Centro Romero offered an arts program for youth focused on photography. Working with MacArthur Fellow Wendy Ewald and teaching artists from the Smart Museum and Diane Dammeyer Initiative, the students created photographs and writings that express their inner-lives, dreams, and concerns about contemporary immigration. The resulting collaborative photo-and-text works are presented in a storefront exhibition visible from the sidewalk at Centro Romero, a community-based organization on the northeast side of Chicago, and are also displayed as part of the Toward Common Cause exhibition at Weinberg/Newton Gallery.
Close