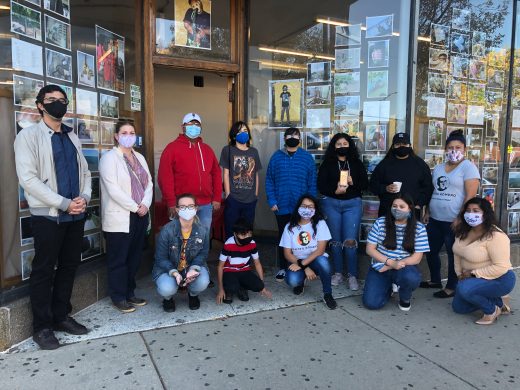 For over 35 years, Centro Romero has been a community-based organization that serves the refugee immigrant population on the northeast side of Chicago.
In summer 2020, Centro Romero offered a 5-week arts program for nine youth focused on photography. Working with Wendy Ewald and teaching artists from the Smart Museum and Diane Dammeyer Initiative, the students used image-making and writing to express their inner lives, and to address issues about immigration.
Centro Romero hosted the storefront exhibition, Daily Life and Dreamsin the Pandemic /La Vida Cotidiana y Sueños en la Pandemia (October–December 2020), and the students continued to work with Ewald to finalize work for a public Toward Common Cause project.
Close