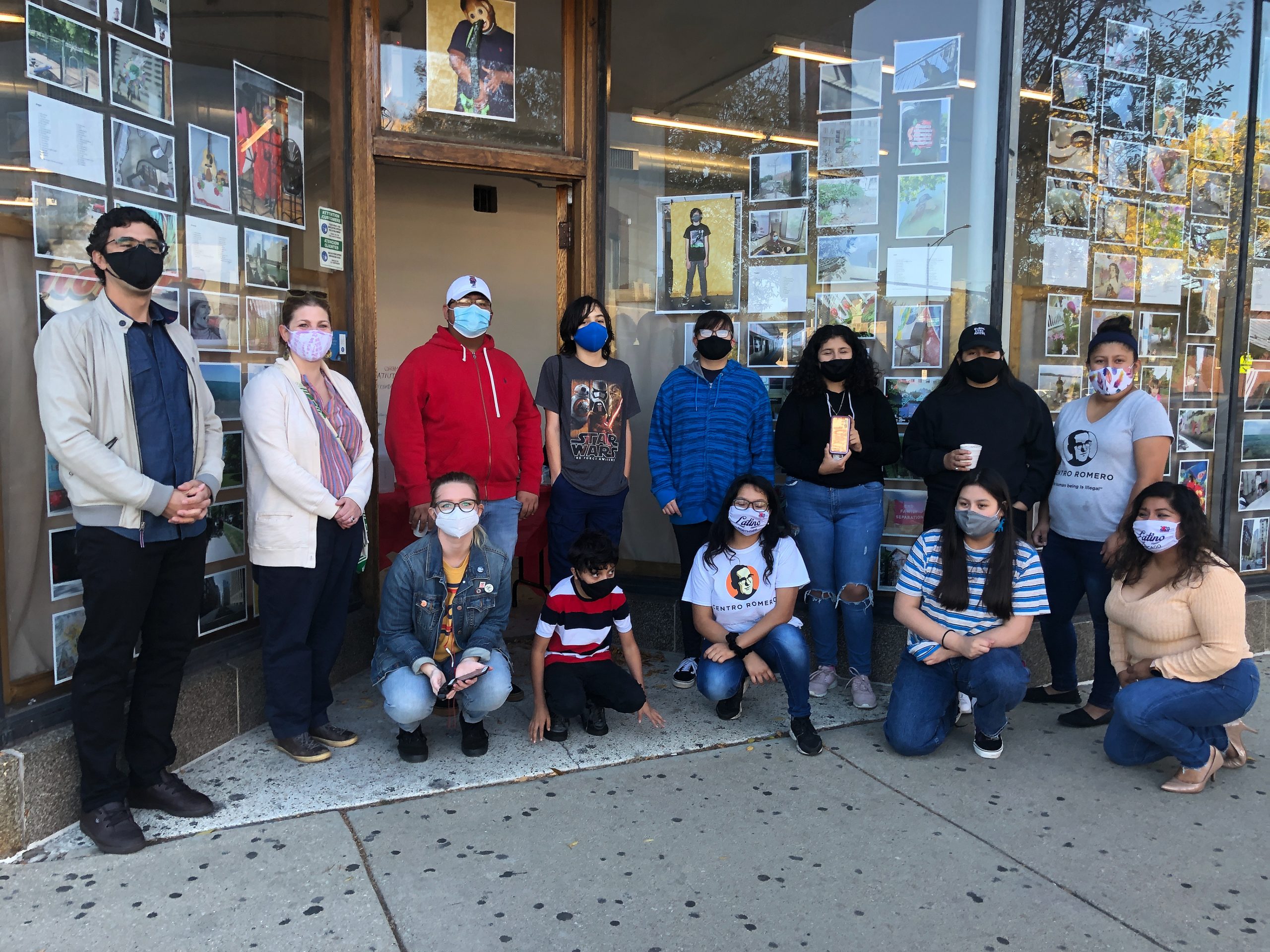 Durante más de 35 años, Centro Romero ha sido una organización comunitaria que sirve a la población de inmigrantes refugiados en el lado noreste de Chicago.
En el verano de 2020, Centro Romero ofreció un programa artístico de 5 semanas para nueve jóvenes enfocado en la fotografía. Trabajando con Wendy Ewald y maestros de arte del Smart Museum la Iniciativa Diane Dammeyer, los estudiantes utilizaron la creación de imágenes y la escritura para expresar su vida interior y abordar problemas sobre inmigración.
Centro Romero inauguró la exposición en las ventanillas del edificio llamada, Daily Life and Dreams in the Pandemic / Vida Cotidiana y Sueños en la Pandemia (Octubre – Diciembre de 2020), y los estudiantes continuaron trabajando con Ewald para finalizar el trabajo para un proyecto público de Toward Common Cause.
Close