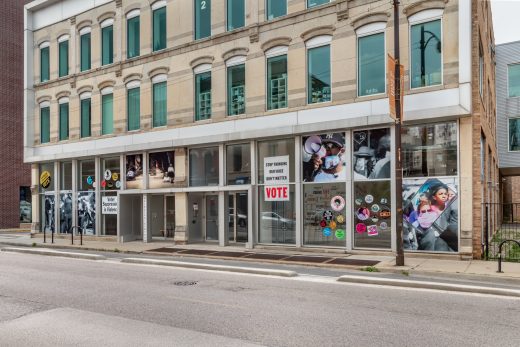 Weinberg/Newton Gallery is a non-commercial gallery with a mission to collaborate with nonprofit organizations and artists to educate and engage the public on social justice issues.
Plan your visit
Wendy Ewald and Amalia Mesa-Bains
September 24–December 13, 2021
Among the pressing issues addressed in Toward Common Cause are immigration, migration, and human rights. At Weinberg/Newton, Wendy Ewald and Amalia Mesa-Bains contribute complementary projects that focus on Latinx migration in Chicago. Mesa-Bains takes an historical and very personal look at migration to the city through the lens of her own family, while Ewald collaborated with middle and high school students, encouraging them to use cameras to to express their inner lives and dreams, and to address issues about immigration.
About
Through artwork and programming, Weinberg/Newton Gallery provides a vital space for open discourse on critical contemporary issues facing our communities. Connecting artists with social justice organizations, the gallery works to drive change and cultivate a culture of consciousness.
Close