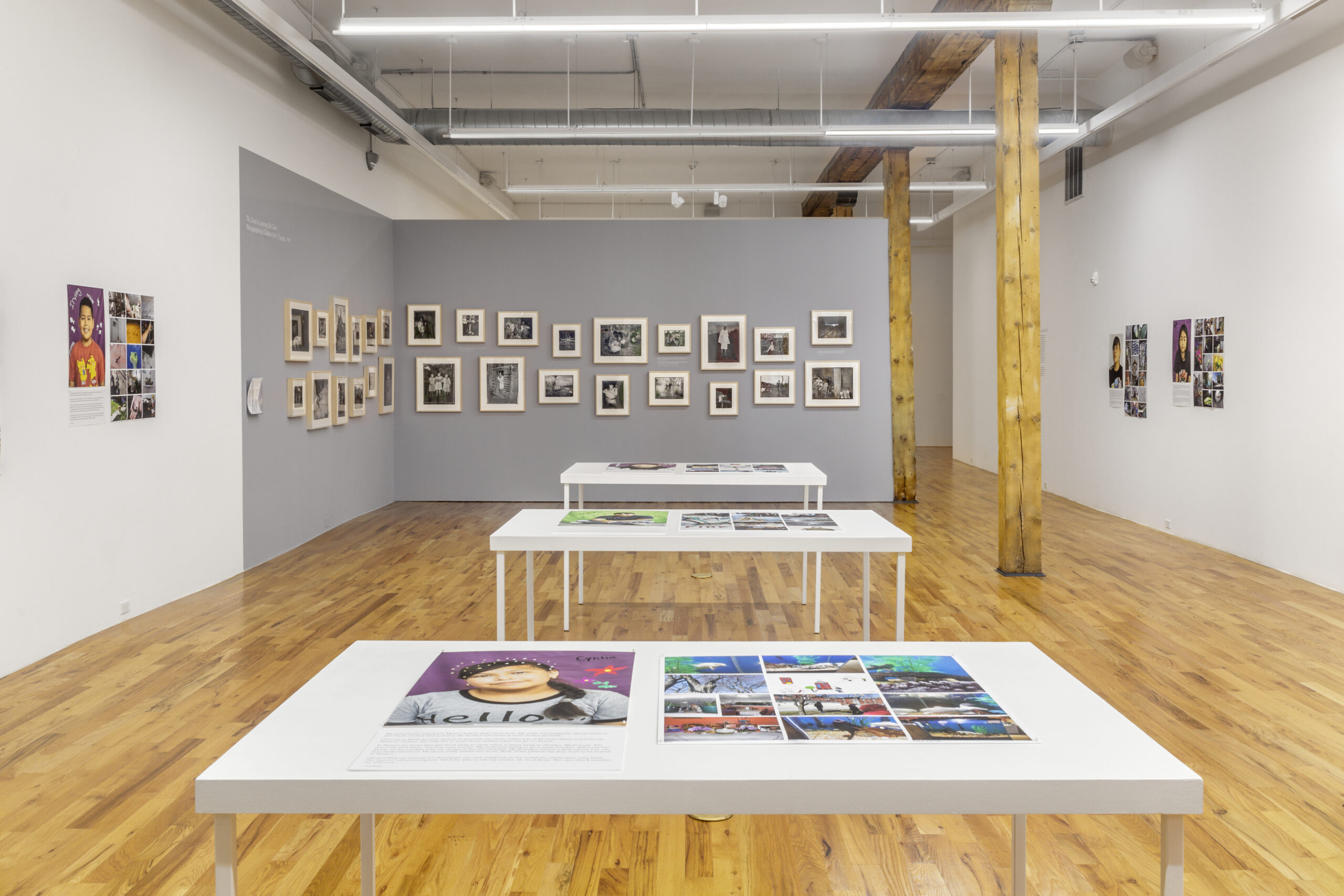 Weinberg/Newton Gallery is a non-commercial gallery with a mission to collaborate with nonprofit organizations and artists to educate and engage the public on social justice issues.
Plan your visit
By reservation only. Open Wednesday 2–6 pm; Thursday & Friday 1–5 pm; and Saturday 12–4 pm.
Among the pressing issues addressed in Toward Common Cause are immigration, migration, and human rights. At Weinberg/Newton, Wendy Ewald and Amalia Mesa-Bains contribute complementary projects that focus on Latinx migration in Chicago. Ewald presents series of photographs and a film made in Chiapas, Mexico in 1991 alongside a newly commissioned project that explores the personal challenges facing refugees and immigrants from Mexico, created in collaboration with youth at Centro Romero. Mesa-Bains presents Dos Mundos, a personal and historical meditation on migration to Chicago through the lens of her own family that makes visible the countless vital contributions the Mexican community has made to the building of Chicago
About
Through artwork and programming, Weinberg/Newton Gallery provides a vital space for open discourse on critical contemporary issues facing our communities. Connecting artists with social justice organizations, the gallery works to drive change and cultivate a culture of consciousness.
Close