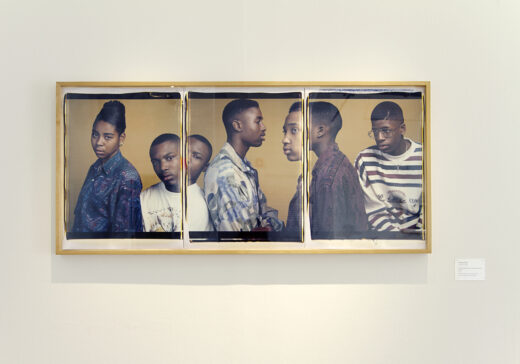 As a neighborhood platform for arts and culture in Washington Park, Arts + Public Life provides residencies for Black and Brown artists and creative entrepreneurs, arts education for youth, and artist-led programming and exhibitions.
Plan your visit
Visits to the Arts Incubator are by timed reservation. Learn more about special hours and make a reservation to visit.
Arts + Public Life opens Toward Common Cause with an exhibition of works by Chicago-based Dawoud Bey, who has photographed South Side youth across decades of artistic practice. In the 1990s, he invited them into his studio, seated them against single-hued studio walls, and fragmented their faces across multiple 20 x 24-inch Polaroids. In the early 2000s, he took street photographs of South Side youth as he came across them on sidewalks and steps. As a whole, these portraits make visible a group who are not fully recognized by society, activating the sitters' inner worlds for viewers to contemplate.
Other initiatives
Arts + Public Life is also hosting a three part conversation about the Black economy in conjunction with Rick Lowe's Toward Common Cause project, Black Wall Street Journey.
Close