School of the Art Institute of Chicago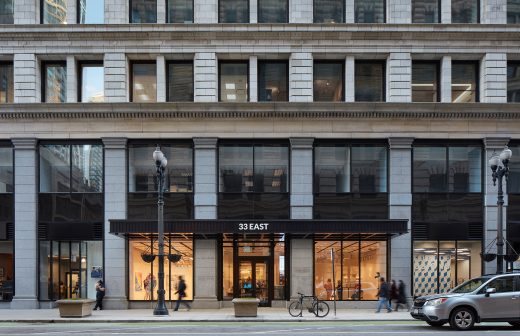 SAIC Galleries is a vibrant, public art space that features the boundary-pushing work of emerging and established contemporary artists and designers.
Plan your visit
Alfredo Jaar: This Is Not America (A Logo for America)
July 15, 2021–January 29, 2022
Rick Lowe: Black Wall Street Journey
July 15–October 1, 2021
As part of Toward Common Cause, one of Alfredo Jaar's better-known works, This Is Not America (A Logo for America) (1987/2014/2016), will be presented at the new SAIC Galleries space in the Loop. Visible from the street, the project features a sequence of projections which were originally displayed on a light board in Times Square, New York. While this project was first realized in 1987, in recent years it has been recreated in New York (2014) and London (2016).
In addition, SAIC's nearby Sharp Building (37 S. Wabash Avenue) will serve as a display location for Rick Lowe's Black Wall Street Journey. 
About
Opened in the fall of 2020, SAIC Galleries is part of a four-story gallery and studio space at the School of the Art Institute of Chicago's (SAIC) 33 Building, located in the heart of Chicago's Loop at 33 East Washington Street. SAIC Galleries offers 26,000 square feet of exhibition space for annual student and faculty shows, as well as special exhibitions featuring national and international artists.
Close