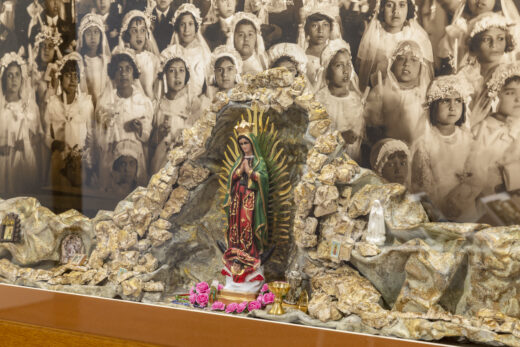 Your guide to exhibitions on the West Side with Toward Common Cause
Spend an afternoon exploring exhibitions that are rooted in the multiple histories of life on the West Side of Chicago. These installations document community collaborations, rituals and dreams, and illuminate the impact of Latinx heritage in Chicago.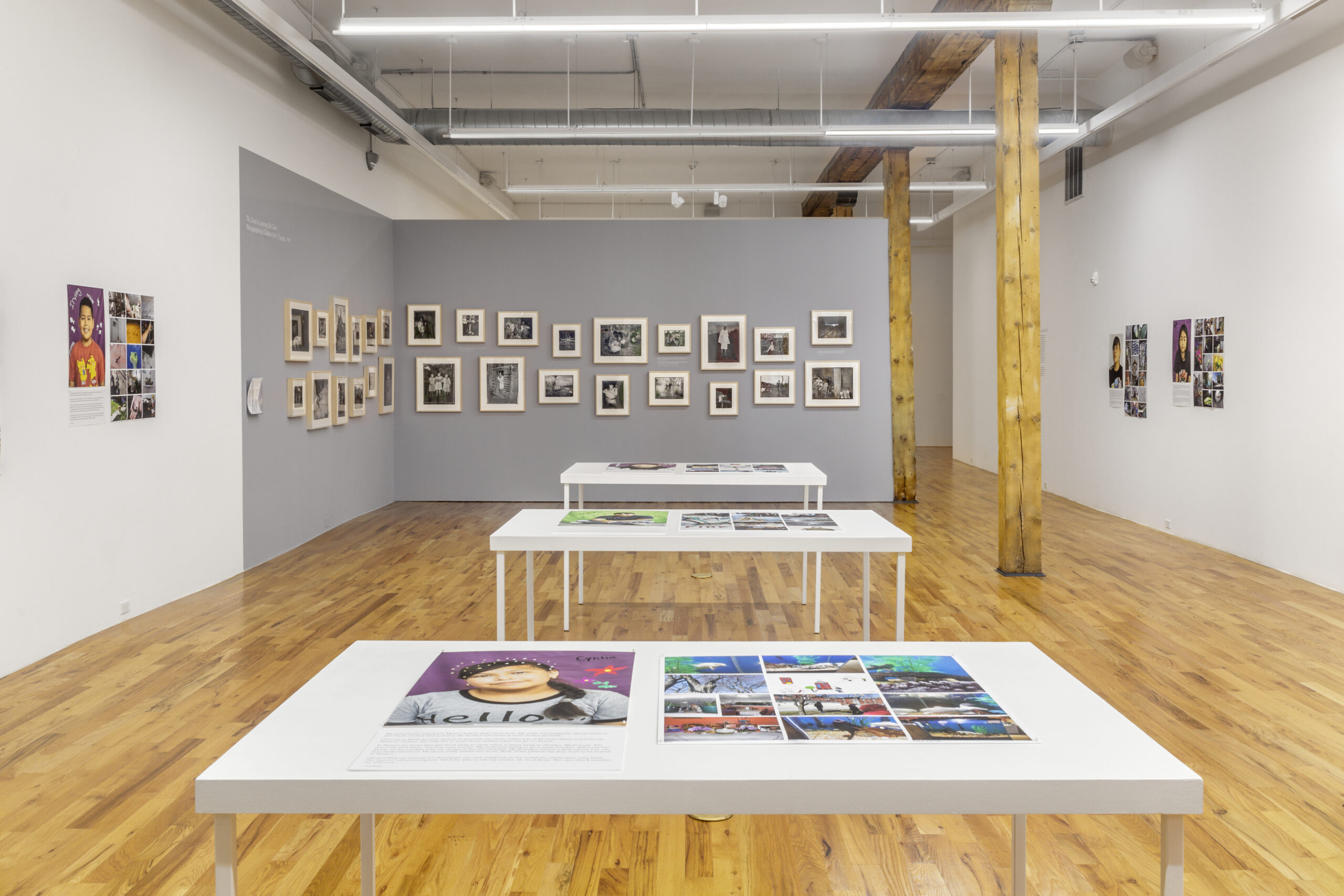 Hours of operation and reservation policies vary by location, please confirm with each venue prior to visiting.
Stop 1:
Weinberg/Newton Gallery
688 N. Milwaukee Avenue
Chicago, Illinois 606042
Your first stop features newly commissioned works by Amalia Mesa-Bains and Wendy Ewald that reflect on the historical constitution of the Latin American communities in Chicago. Mesa-Bains' Dos Mundos explores autobiographical elements through a series of shadowboxes. Ewald presents two collaborative photographic projects, including an installation developed in partnership with 15 young people at Centro Romero, an immigrant service organization on the city's North Side.
Through December 18, 2021. By reservation only. Open Wednesday 2–6pm; Thursday & Friday 1–5pm; and Saturday 12–4pm.
Stop 2:
Jane Addams Hull-House Museum
800 S. Halsted Street
Chicago, Illinois 60607
Next visit Gómez-Peña's Casa Museo: A Living Museum and Archive, by pioneering conceptual-performance artist Guillermo Gómez-Peña. Through sound and image, Gómez-Peña and his ever-evolving performance troupe, La Pocha Nostra, inhabit Jane Addams's office, the original Hull-House library, Jane Addams's bedroom, and other spaces throughout the Hull home. The exhibition presents a borderless world where geographic, municipal, gender and other borders are dismantled to allow public institutions to reflect and serve all publics.
Through May 29, 2022. By reservation only. Open Tuesday–Friday and Sunday 9am–5pm.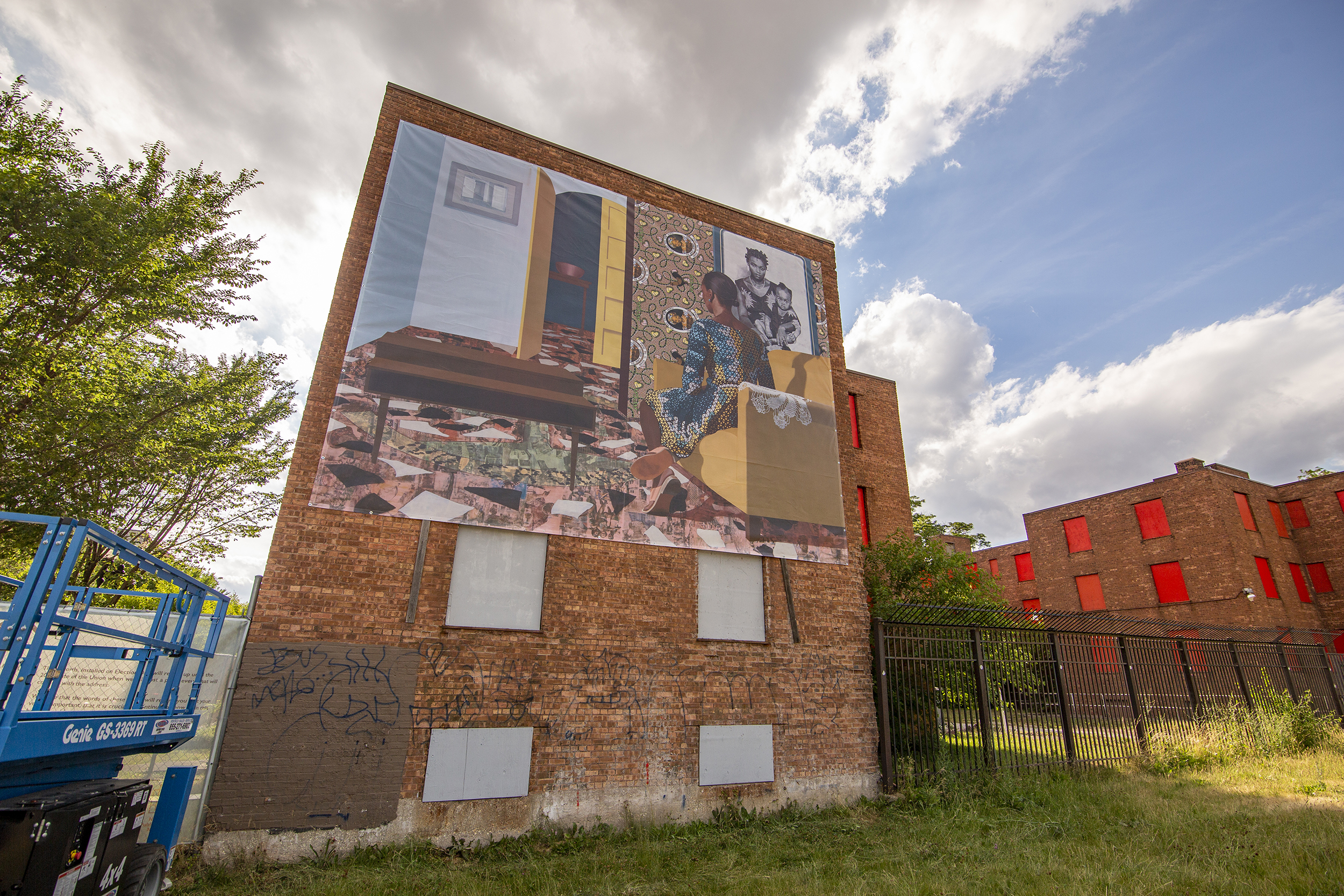 Stop 3:
National Public Housing Museum
1322 W. Taylor Street
Chicago, Illinois 60607
On your way to the next museum, be sure to pass by two large vinyl murals by Njideka Akunyili Crosby hanging on the west side of the future home of the National Public Housing Museum. The installation features reproductions of two works: Mother and Child (2016) and "The Beautyful Ones," Series #9 (2018).
Through March 1, 2022. Outdoor installation open to the public.
Stop 4:
National Museum of Mexican Art
1852 W. 19th Street
Chicago, Illinois 60608
Complete your afternoon with an installation by Amalia Mesa-Bains, titled Circle of Ancestors, and commissioned for Toward Common Cause and featured in the 2021 National Museum of Mexican Art's annual Día de Muertos exhibition. This installation is dedicated to the artist's mother, Marina Cornejo Gonzalez Mesa's family and honors the many contributions they and other Mexican families have brought to the building of Chicago. Also on display in the permanent collection is Guillermo Gómez-Peña's sculpture New World Order, a miniature ship in a bottle that stands as a satirical ode to historical encounter and colonialism.
Through December 12, 2021. No reservations required. Open Tuesday–Sunday 10am–5pm.
Close