Gómez-Peña's Mex Files: Requiem for a Broken America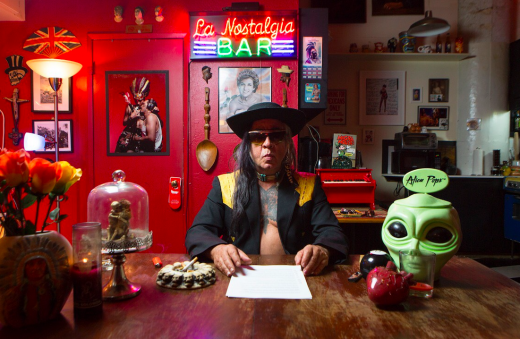 The series Gómez-Peña's Mex Files: Audio Art and Strange Poetry from the US/Mexico Border is a multi-lingual live radio and archived audio program by performance artist, writer, activist, and MacArthur fellow Guillermo Gómez-Peña addressing the multiple pandemics of racism, sexism, militarism, and colonialism.
Requiem for a Broken America features a powerful and poignant playlist of curated songs and new spoken word poetry by Gómez-Peña in direct response to relentless daily incidents of police brutality involving Brown and Black bodies in the U.S. including police and white supremacist violence and Latinx and Indigenous Americans.
Produced by Charly García and Stephanie Manriquez.
Presented in partnership between Jane Addams Hull-House Museum, Public Media institute, and the University of Chicago's Smart Museum of Art. The series is an initiative of Toward Common Cause: Art, Social Change, and the MacArthur Fellows Program at 40.
Close