Gómez-Peña's Mex Files: Poetic Jams and Songs from 2000-2017, Part 2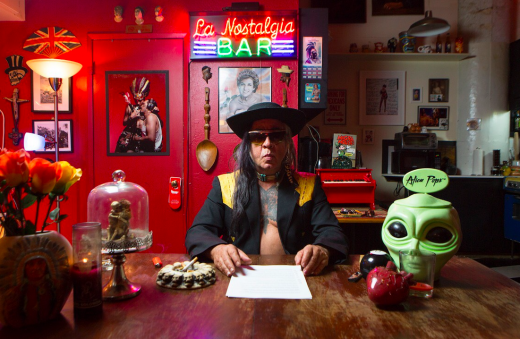 The series Gómez-Peña's Mex Files: Audio Art and Strange Poetry from the US/Mexico Border is a multi-lingual live radio and archived audio program by performance artist, writer, activist, and MacArthur fellow Guillermo Gómez-Peña addressing the multiple pandemics of racism, sexism, militarism, and colonialism.
This episode is a selection of Gómez-Peña's audio art 'Poetic Jams and Songs from 2000-2017' with Mexican composer Guillermo Galindo (Galindog), iconic Rock en Español and rap producer Greg Landau, DJ Ricardiaco, Lou Malozzi, Juan Ybarra and Carlos Cumpian.
Edited by Charly García and Stephanie Manriquez
Technical support by Lady Monster
Presented in partnership between Jane Addams Hull-House Museum, Public Media institute, and the University of Chicago's Smart Museum of Art. The series is an initiative of Toward Common Cause: Art, Social Change, and the MacArthur Fellows Program at 40.
Close