Gómez-Peña's Mex Files: Medicine Poetry, Part 3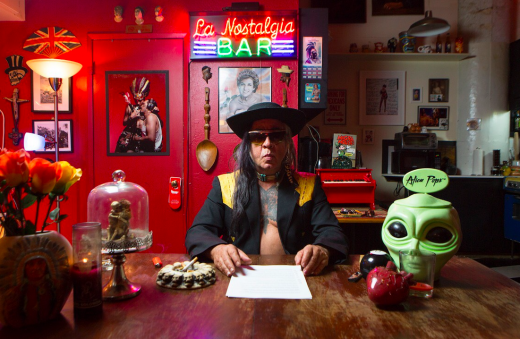 The series Gómez-Peña's Mex Files: Audio Art and Strange Poetry from the US/Mexico Border is a multi-lingual live radio and archived audio program by performance artist, writer, activist, and MacArthur fellow Guillermo Gómez-Peña addressing the multiple pandemics of racism, sexism, militarism, and colonialism.
Medicine Poetry 3 features texts on radical spirituality, healing (personal and social) and quantum shamanism including new material written and recorded by Gómez-Peña during Pandemia. This episode was recorded in Mexico City at Radio Nopal.
Produced by Charly García and Stephanie Manriquez.
Presented in partnership between Jane Addams Hull-House Museum, Public Media institute, and the University of Chicago's Smart Museum of Art. The series is an initiative of Toward Common Cause: Art, Social Change, and the MacArthur Fellows Program at 40.
Close