Center Sunday: Fundred Drawing Workshop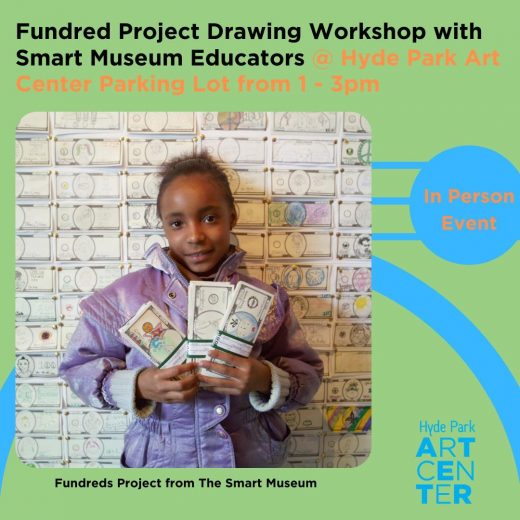 Center Sundays is a family-friendly filled day of art-making activities, workshops, and artist talks presented by the Hyde Park Art Center.
In May, Center Sundays offers virtual programs and socially distanced outdoor activities, including a Fundred drawing workshop led by Smart Museum Educators. The Fundred Project engages youth in civic action around lead contamination and is a creative currency to demonstrate how much we value the lives of children and a future free of lead poisoning. Making a Fundred is a chance to express yourself, while together the Fundreds demonstrate the value we collectively place on healthier communities, lead-safe homes, and the imagination of all children.
Presented by the Hyde Park Art Center in collaboration with the Smart Museum of Art.
Close