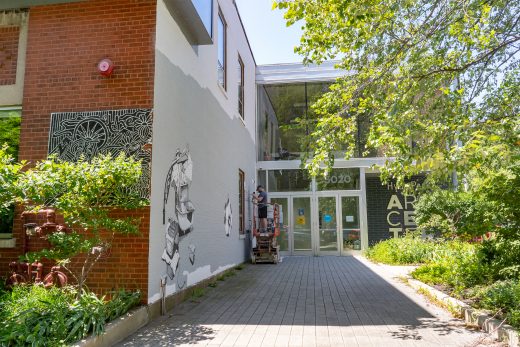 Hyde Park Art Center is a hub for contemporary arts in Chicago, serving as a gathering and production space for artists and the broader community to cultivate ideas, impact social change, and connect with new networks.
Plan your visit
As part of Toward Common Cause, the Hyde Park Art Center will feature the work of artists focused on issues of environmental racism and the disproportionate impact of post-industrial pollution on communities of color. This display will include a drawing space for Mel Chin's Chicago Fundred Initiative: A Bill for IL; Fazal Sheikh's Conflict Shoreline and Desert Bloom series, which focus on climate change and environmental racism as forms of neocolonialism; and the film from LaToya Ruby Frazier's series, Flint is Family.
About
The Hyde Park Art Center's mission is to stimulate and sustain the visual arts in Chicago. It offers a comprehensive set of programs that serve the creative and resource needs of artists and communities. Through exhibitions, artist talks, studio art classes, international and local residency programs, free public events, satellite class sites, and professional development opportunities the Hyde Park Art Center works to provide the space for artists at every age and stage to cultivate their practice, build connections, and impact our world.
Close