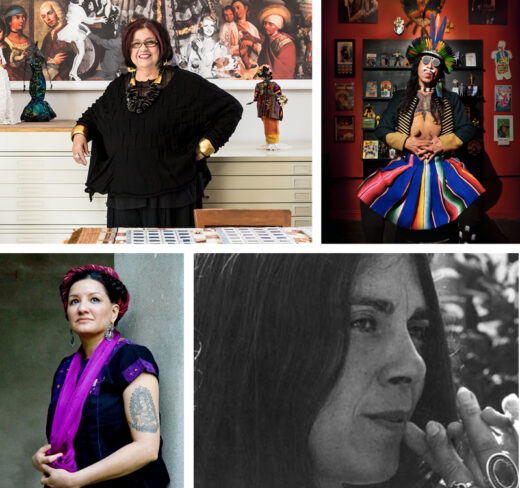 21 octubre, 20:00
Transmisión en vivo a Lumpen.tv
Esta transmisión virtual presenta una serie de charlas de artistas de Amalia Mesa-Bains, Sandra Cisneros, Maria Varela y Guillermo Gómez-Peña.
Presentadas en conjunto con Toward Common Cause, estas conversaciones o platicas abordan una variedad de temas que incluyen las artes, la transformación comunitaria, el desempeño cultural y la historia política.
GRATIS, abierto a todos. Sintonice Lumpen.tv para la transmisión en vivo, presentada por Public Media Institute, socio de medios de Toward Common Cause.
Este evento es co-presentado por el National Museum of Mexican Art y el Smart Museum of Art de la Universidad de Chicago en colaboración con los MacArturos, un colectivo autoorganizado de los becarios Latinos MacArthur que desde 1995 ha presentado eventos culturales e intelectuales en comunidades latinas.
Close