Public Trust: A Dialogue on Sacred Lands, Outdoor Recreation, and Indigenous Stewardship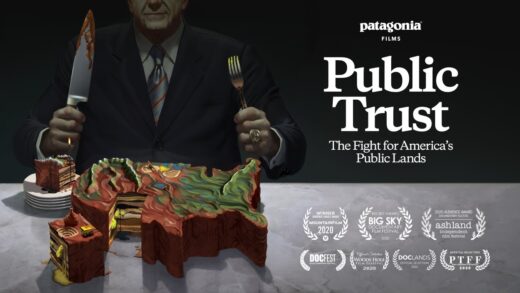 As an extinction crisis looms and climate change continues to be one of the greatest threats our planet has ever faced, America's 640 million acres of public lands support biodiversity and carbon sequestration. It's essential that we fight for their protection by preventing the slashing of the Bears Ears National Monument in Utah, fighting the potential permanent destruction of the Boundary Waters Canoe Area Wilderness in Minnesota, and stopping the de facto sale of the Arctic National Wildlife Refuge. Public Trust (2020), an award-winning documentary film by David Garrett Byars, follows three geographically distinct, though interrelated, public lands struggles. The stakes, as this film illustrates, are more pressing than ever.
Hosted by UChicago's Film Studies Center and Cinema and Media Studies as part of the symposium Relational Futures, this screening will be followed by a discussion around the legacy of public lands appropriation and the role of Indigenous activism in reminding us whose lands we are fighting to protect, featuring Indigenous scholars and outdoor enthusiasts Angelo Baca (Diné/Hopi) and Ashleigh Thompson (Red Lake Ojibwe) alongside producer Jeremy Hunter Rubingh and Anthropology faculty member Teresa Montoya (Diné).
FREE, open to the public. Space is limited, please register in advance.
---
About the presenters
---
Relational Futures is presented in conjunction with the D'Arcy McNickle Distinguished Lecture series at the Newberry Library and the Film Studies Center at the University of Chicago, with additional support from the Center for Native American and Indigenous Research at Northwestern University and the Center for the Study of Race, Politics, and Culture at the University of Chicago. The symposium is inspired by the more than two dozen artistic collaborations featured in the exhibition Toward Common Cause: Art, Social Change, and the MacArthur Fellows Program at 40 at the Smart Museum of Art at the University of Chicago.
Close