On the Lawn with Katherine Davis In Celebration of Njideka Akunyili Crosby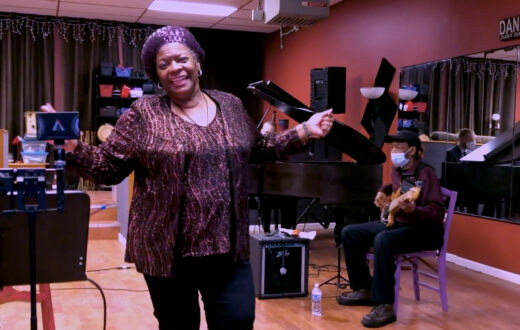 As part of Toward Common Cause, a multi-site exhibition exploring questions of ownership and rights of access, National Public Housing Museum invites you to join us for On the Lawn with Katherine Davis, a concert with esteemed blues and jazz singer Katherine Davis and her band, to open a new public art project featuring images of two works by Njideka Akunyili Crosby.
The celebratory (25 min) set will take place on the lawn directly east of the building.
Know-before-you-go!
Blankets will be provided by the Museum, and will be spread out on the lawn, 6 feet apart. No food or drinks will be served and there are no on-site facilities.
Per applicable CDC, State and City of Chicago guidance, fully-vaccinated staff and visitors are not required to wear face coverings or social distance, but people who are not fully vaccinated must continue to wear face coverings and practice social distancing.
Close