Black Radical Pedagogy in Chicago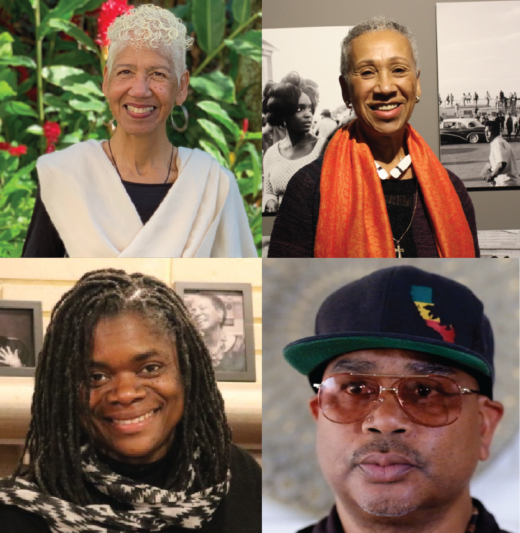 A Series of Programs Focusing on
Themes of Black Radical Pedagogy: Part 2
Join educator, former Black Panther Party (BPP) leader and Oakland Community School (OCS) Director Ericka Huggins; independent scholar and independent filmmaker Angela LeBlanc-Ernest; Black Panther Party graphic artist and OCS teacher M. Gayle "Asali" Dickson; and former OCS student Gregory B. Lewis for a conversation on the impact of the BPP's praxis on the success of the OCS and lessons for today. OCS was one of the longest lasting of the BPP's community Survival Programs and grew into a model for culturally relevant, community responsive education nationally. Moderated by Associate Professor in Comparative Human Development at the University of Chicago Dr. Micere Keels.
These programs are co-presented by Logan Center Exhibitions, the Center for the Study of Race, Politics and Culture at the University of Chicago, and Logan Center Community Arts.
All events are free and open to the public.
Close